Get to market faster.
Tangent's process is based on 15 years of product design and is aimed at getting you to market. Our process reduces risk associated with research and development while achieving the required design specifications as the project proceeds. We are an agile development group that can work to develop an entire product or on a specific scope of work within an existing project.
Problem: Solved
No matter the size or complexity of the problem, we partner with our clients to help them overcome their greatest development challenges. Whether you are a start-up needing guidance through the product development process or an established business needing a design and manufacturing partner to complete product development effort, we have the experience to help our clients reach their specific goals.
Our Technology Development Process
Tangent Design Engineering executes a product development process certified to ISO 9001 and ISO 13485. This process has been used successfully in the design of 100's of prototype and production product in industrial, commercial, and medical spaces. Tangent has an in-house design team of more than 20 engineers across several disciplines with over 200 years of combined product design experience; with a good balance of senior and junior engineers on the team. Tangent can take your idea from conception right through to production manufacturing or participate anywhere in between.
---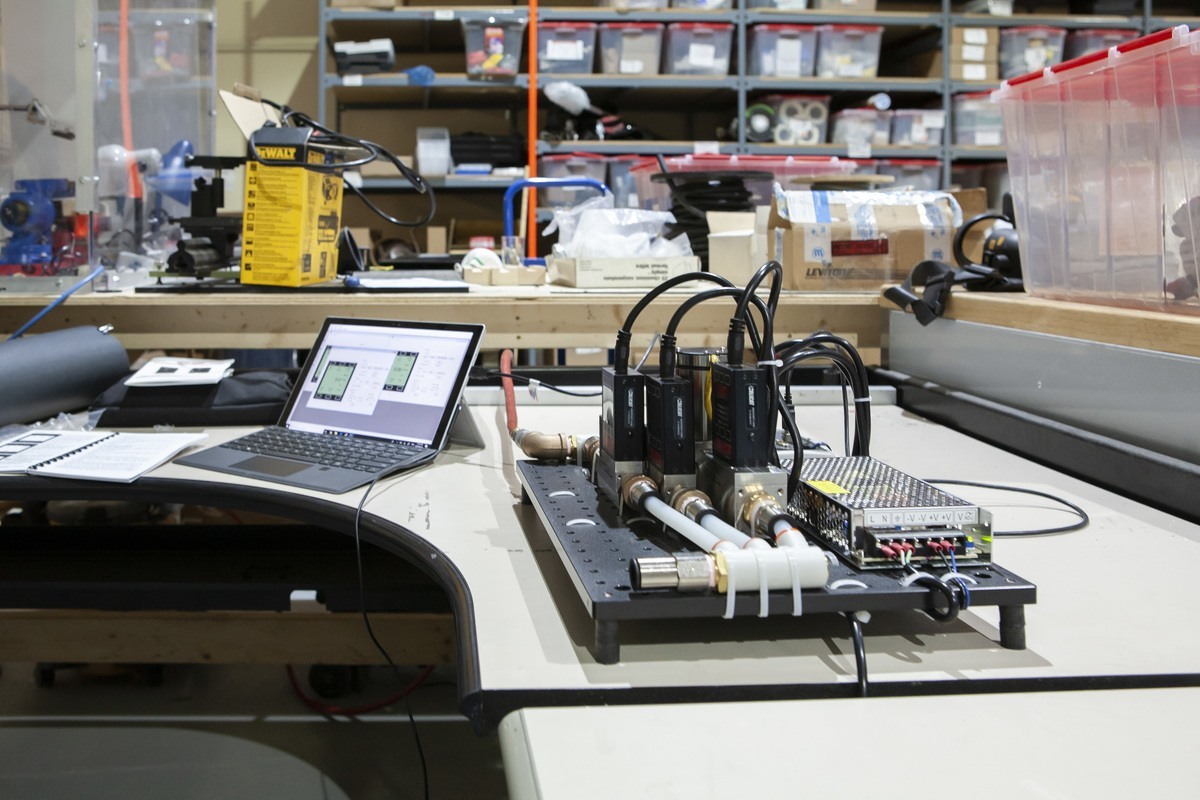 We work closely with our clients to understand their business goals, their brand, the project and its history. By developing a complete picture of the business, users and technologies we are able to develop concepts more quickly and accurately. The goal of the Research and Discovery Phase is to understand the project frame — not only what solutions are technologically possible, but what is desirable and appropriate.
The Discovery Phase Includes
Project Charter and Timeline
Product specification—identifying project details, testing requirements (including IEC 60601 processes for medical devices), and production methods
Technology Review
Brand Review and Market research
Preliminary User Research
Preliminary Risk Evaluation
Initial Human Factors Review
---
---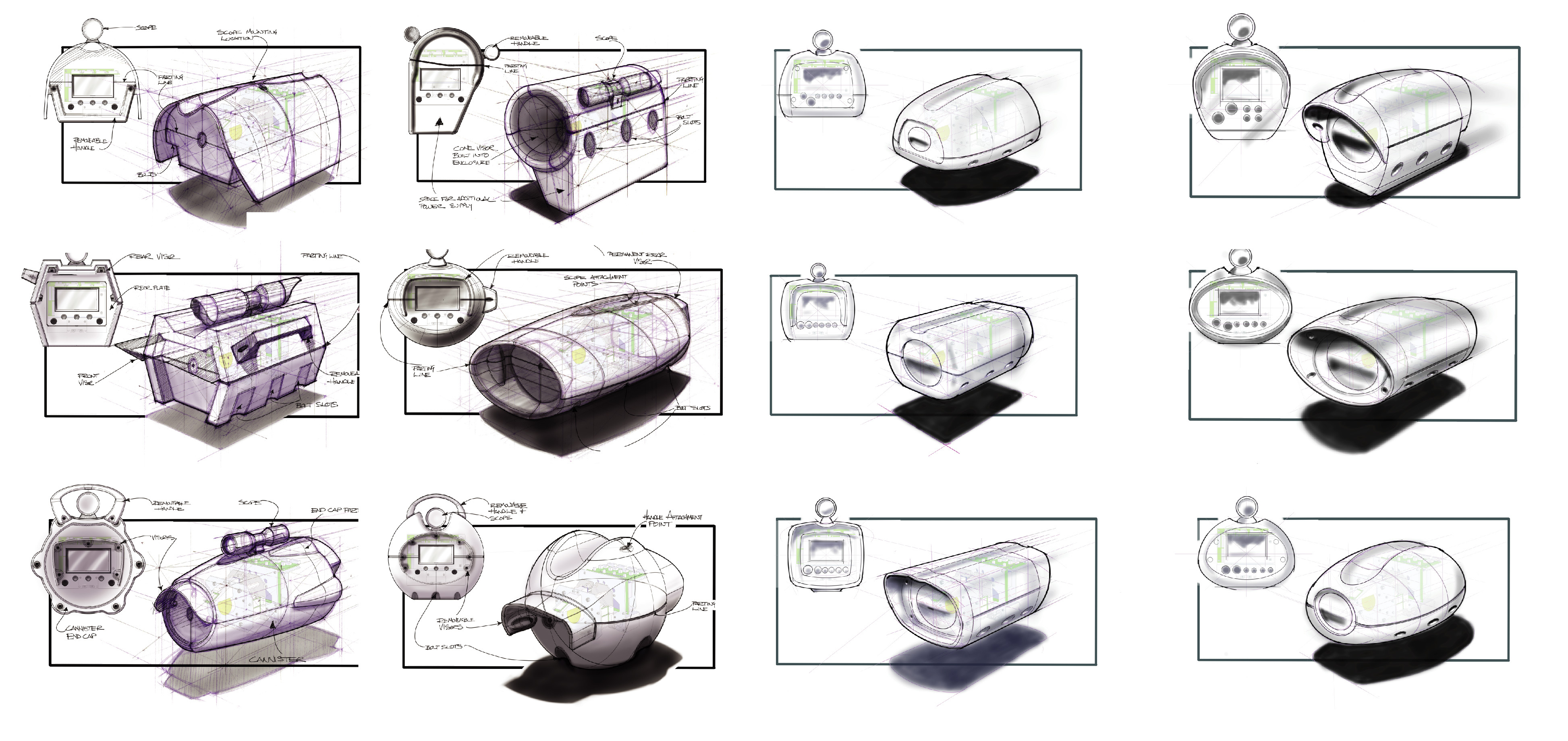 Once the problem space is defined, we come up with concepts to meet the goals set by the specifications in our research. We think broad, exploring everything from mundane concepts to seemingly wild ones. Each design idea reveals new information about the project—an unforeseen technical obstacle, a usability issue—and inspires more nuanced subsequent concepts. Gradually these ideas converge into a winning design that provides both plausible and novel solutions to the problem. Identifying this design then gives us a clear direction for detail engineering.
The Concept Phase Includes:
Ideation—paper and whiteboard sketches, rough CAD, and early prototypes
Virtual and physical renderings
User testing of concept—ergonomics, emotional response, experience evaluation, and ease of use
User interface wireframing and graphic concepts/layouts
Co-development of concepts from mechanical and industrial design teams
Top-level component layouts and configurations
Preliminary component evaluation and selection
Initial bill of materials (BOM) with manufacturing and cost estimates
Electrical bench tests and proof of concept prototypes
Technical Feasibility and De-Risking
IP Strategy
Internal Regulatory Strategy
---

---
With physics-based simulation, engineers can trial the performance of designs, materials, and components before building prototypes or test models—a huge advantage that can save you time, costs, and lower the risk of product failure. Simulation tools allow us to see how design options fare under real-world conditions and to iterate and improve on our virtual models quickly and easily. This service can help you stay on budget and meet deadlines while empowering you with the best knowledge to make informed decisions for your first prototype.
Benefits associated with simulation:
Evaluating design options without costly prototypes
Optimization of component design early in the design process
Early identification of problems in the development process
Reduce the risk associated with developing innovative design ideas
Increased the lifespan and reliability of the final design
---
---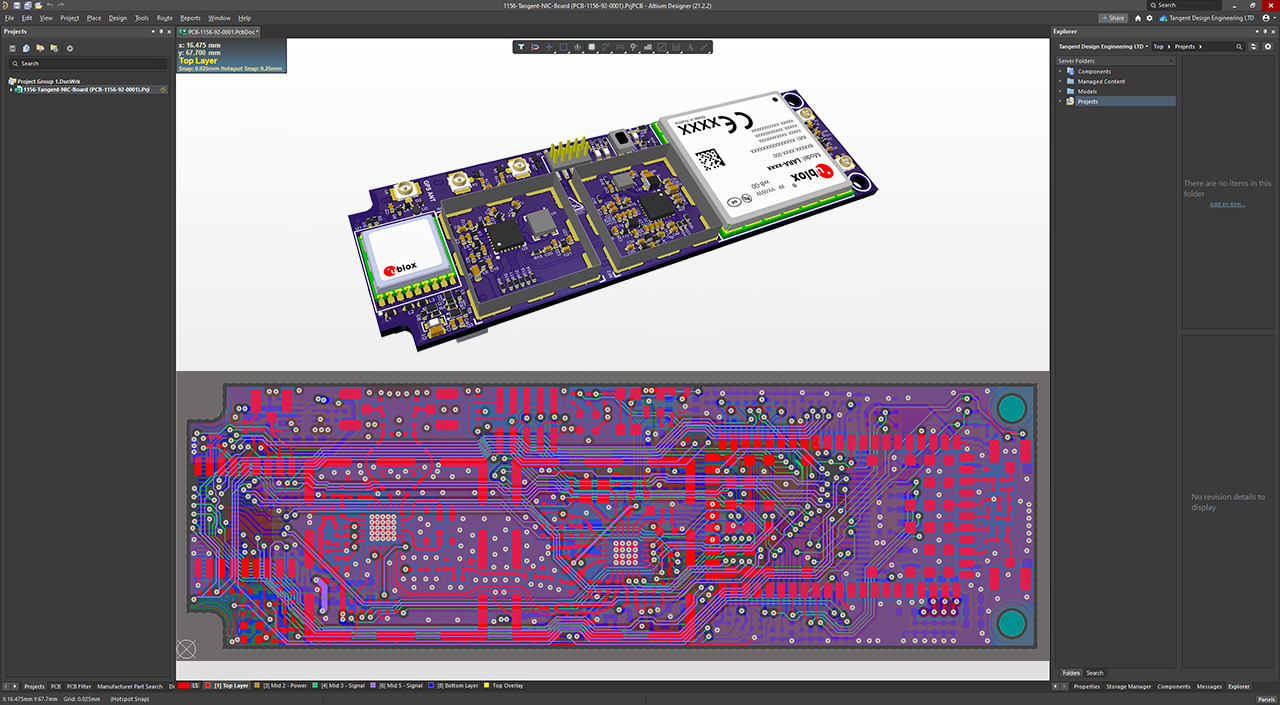 This phase is the project's moment of truth—when the concept is fully fleshed out into a product. We consider all the mechanical and electrical criteria without losing sight of how the product is supposed to look and interact with the user. We identify and mitigate risks, review standards, and work out the minute details with precision.
Tangent's engineering teams are production design experts. Our design systems, experience with challenging problems, and technical skills combine at this stage to transform a strong concept into a device ready for manufacture.
The Detailed Design Includes:
Close collaboration between industrial design and mechanical engineering teams to preserve design intent
Full engineering and CAD modelling of internal and external parts, mechanical systems, electrical systems, software systems, and plastics
Tolerance stack-up analysis completed
Revising fit and finish to meet a cost target
Production-ready databases and drawings
Pre-production builds
Electrical testing of circuits and prototypes
Schematic design
Selecting components and vendors
Completing pilot builds to ensure reliability, compliance, and risk reduction
Continuing ISO 60601 compliance for medical products
UI prototypes – user testing and refinement
Firmware, algorithms and software final design implementation
---

---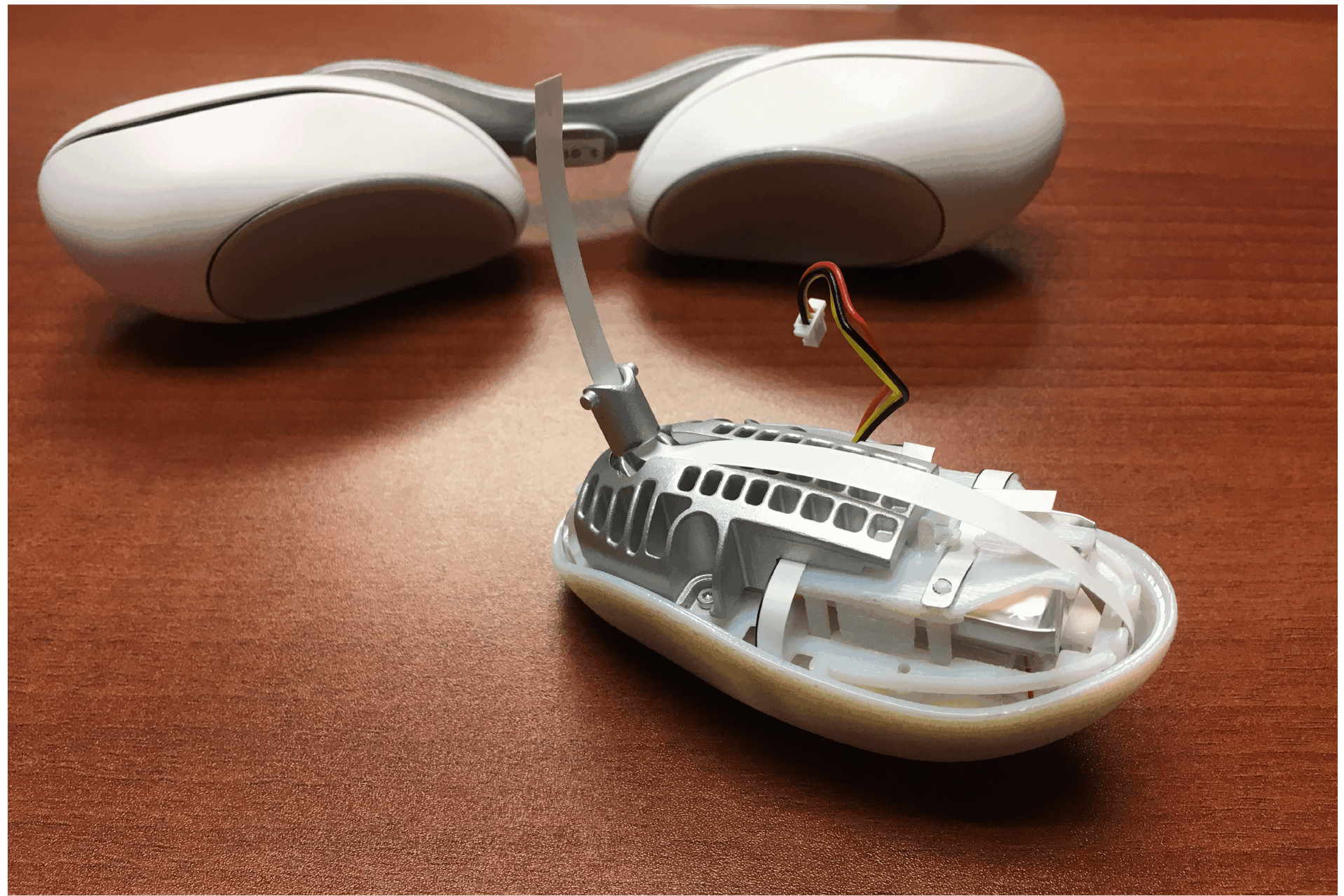 We've done the groundwork, and we're now ready to build a fully functional prototype that brings your concept to life. This is the exciting moment when you get to hold the potential final product—as you envisioned—in your hand.
We use a wide variety of prototyping methods to produce these first physical versions. With 3D printing, we can test forms and plastic parts with a high degree of accuracy, while subtractive (CNC) methods allow us to evaluate production grade materials for fit and performance. Our electrical and firmware teams produce short runs of the electrical systems so that these early models both look and work as intended.
You now have a usable prototype to bring to stakeholders, potential investors, and future customers.
Activities typically included in the Prototyping Phase:
Mechanical verification
Rapid prototyping
Schematic and printed circuit board (PCB) design
Firmware and software authoring
Field testing
---
---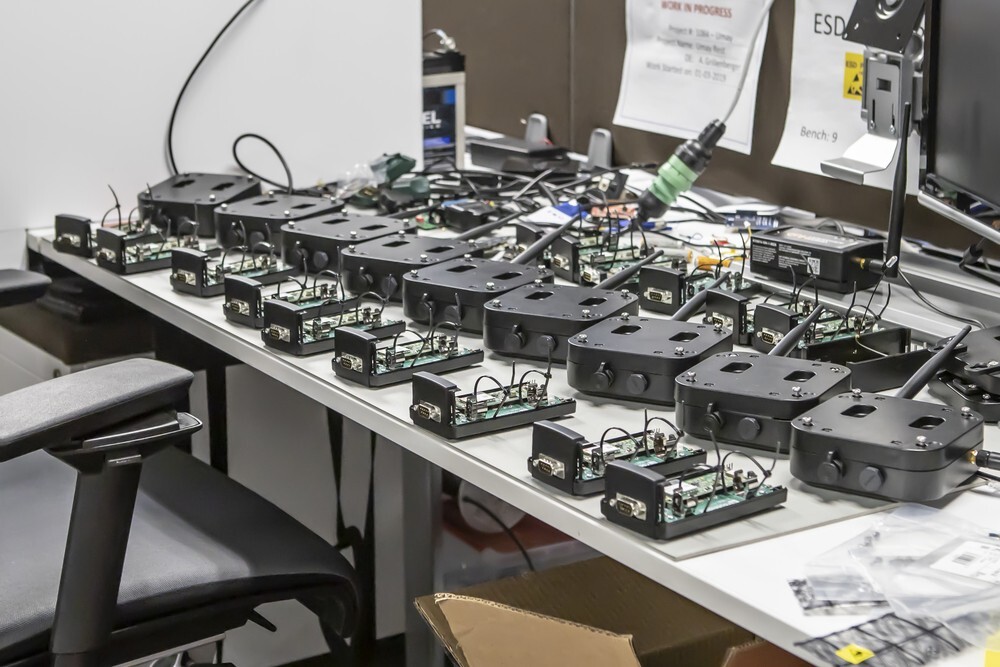 In this final phase, we tweak the prototype to ready it for mass production. We optimize fabrication methods, reduce material, and consider assembly times, packaging, and shipping efficiency. We also verify that the tooling and production methods are working properly.
Whether we act on your behalf to pass on design details to your manufacturing partners or oversee the manufacture and assembly of your product in house, we have the experience and diligence to ensure that the product's integrity remains intact throughout the process. We remain available to manage production or as a manufacturing partner for as long as you need.
The DFM and Manufacturing Phase includes:
Specifying production details for suppliers and manufacturing, including the design history file
Compiling request for quotation (RFQ) and supplier bid packages, responding to vendor requests for information (RFI), and evaluating bids
Design for manufacture and production setup
Negotiating cost of goods sold (COGS) with suppliers and evaluating trade-offs
Communicating with suppliers and manufacturing to ensure quality control
Verifying product parts and tooling
Implementing client-side quality management systems
Compliance testing and certification (CSA, UL, CE, FDA, etc.)
Ongoing supplier management and oversight as required
Start to Finish
At Tangent, we are motivated by your difficult technical challenges. Our team of more than 35 engineers, designers and project managers work together daily in a highly collaborative environment to help our clients develop new technologies and create innovative products. Since 2005, we have delivered a wide range of devices based on our experience designing and implementing in consumer electronics, medical devices, industrial equipment, and aerospace. We guide our clients from idea to successful finished product by tailoring each project schedule, budget, and deliverable to meet our client's specific needs. We would love to hear about your project. Contact us today.
Contact Us