LadderSpike Prepares for Manufacture
Ladder LockDown-Pro
A Step Up in Safety and Innovation
LadderSpike, a startup from Newfoundland and Labrador, is taking big strides in enhancing safety for people working at heights. Their latest invention, the Ladder LockDown-Pro, is a unique mechanical footing system designed to attach to ladders and provide stable footing on any terrain in just seconds. This helps to mitigate common injury risks.
LadderSpike partnered with Tangent to help bring this product concept to a manufacturable reality, and we are pleased to help announce that the product is now available as a pre-sale on LadderSpike's website.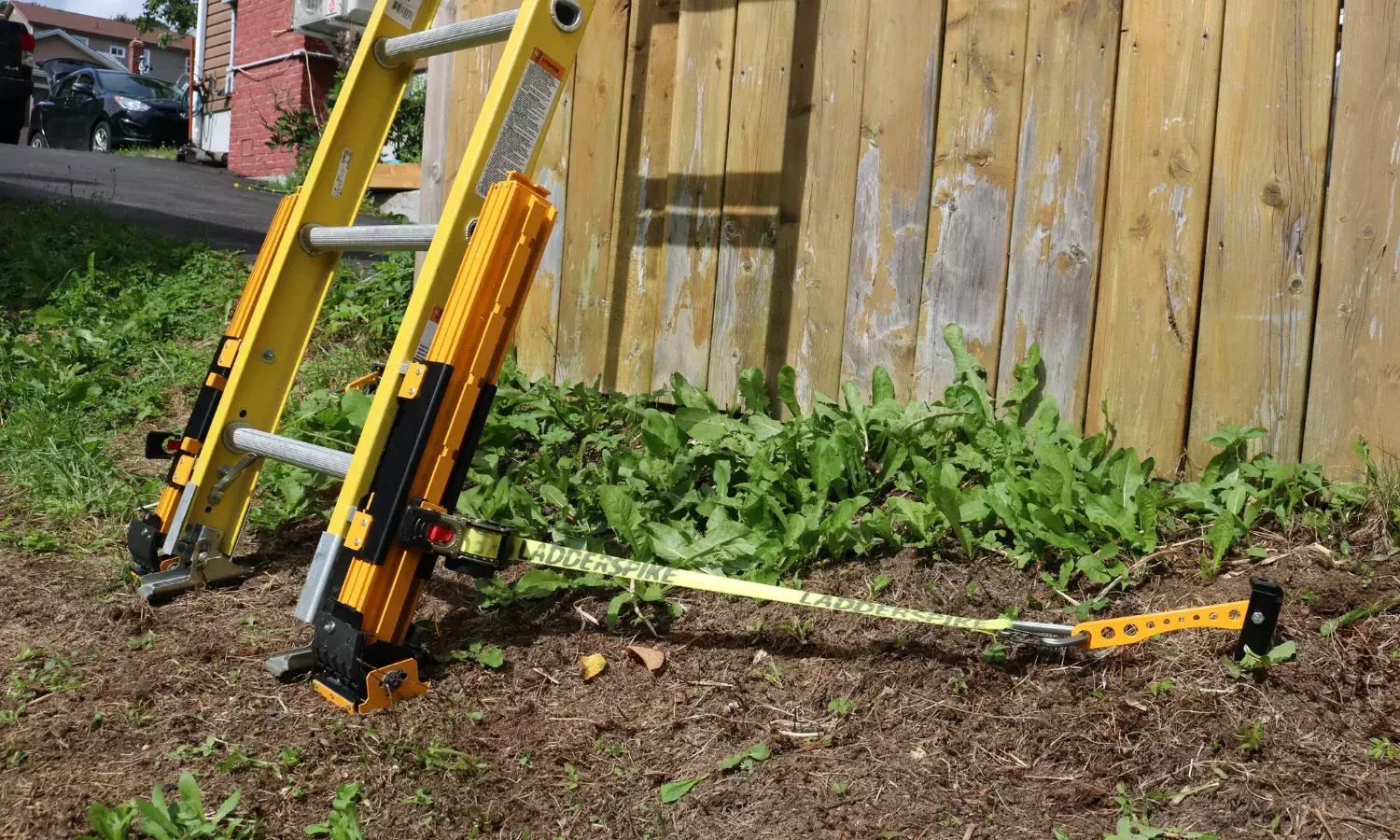 From Concept to Reality
The Journey of Ladder LockDown-Pro
The Ladder LockDown-Pro is a novel solution in a well established industry – the ladder safety sector. Designed to accommodate aluminum and fiberglass ladders on various terrains swiftly and securely, it directly addresses numerous safety concerns in associated with working at height when using a ladder. Team Tangent translated LadderSpike's innovative vision into a fully detailed, manufactured-ready design, combining innovative thinking with practical engineering.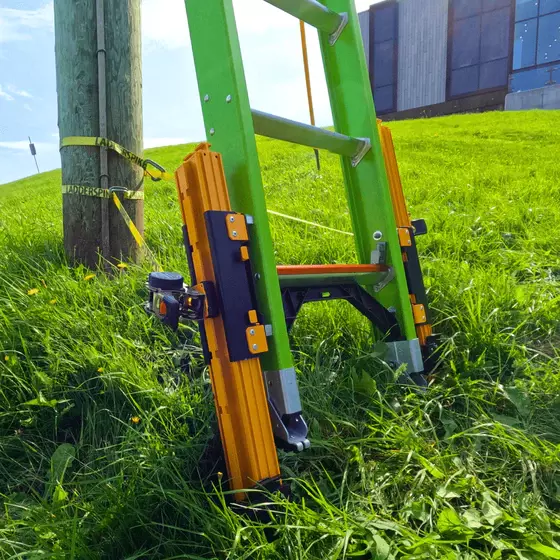 Facing the Challenges
ANSI Testing and Our Solution
As always, the design effort was not without challenges. ANSI A14.8-2020 testing requirements had to be met in order to prove the product's reliability across various use cases and conditions. Using Finite Element Analysis (FEA), we simulated the required tests to identify and address potential weak points in the design without resorting to iterative prototyping. By incorporating digital twin technology and swift, effective feedback loops with our mechanical design team, we ensured design revisions were both accurate and purposeful.
Ready for Manufacture
Delivering Results with Ladder LockDown-Pro
The partnership of Tangent's technological and engineering proficiency with LadderSpike's innovative approach has resulted in a product that's not just compliant but exemplifies reliability and excellence. Now on the brink of mass manufacture, the Ladder LockDown-Pro stands as an example of how we are able to reduce time and costs associated with R&D and product development, efficiently ushering products from concept to market.
Build your Next Product with Tangent
Our work with LadderSpike Inc. has produced a novel product that's set to make a positive contribution to an established industry. At Tangent, our expertise, tools, and ability to swiftly iterate designs ensure your product development journey is both smooth and expedient. Let's create, innovate, and bring your next product idea to life.

Get in touch with Tangent today and let's transform your product concept into reality.
Start Your Project