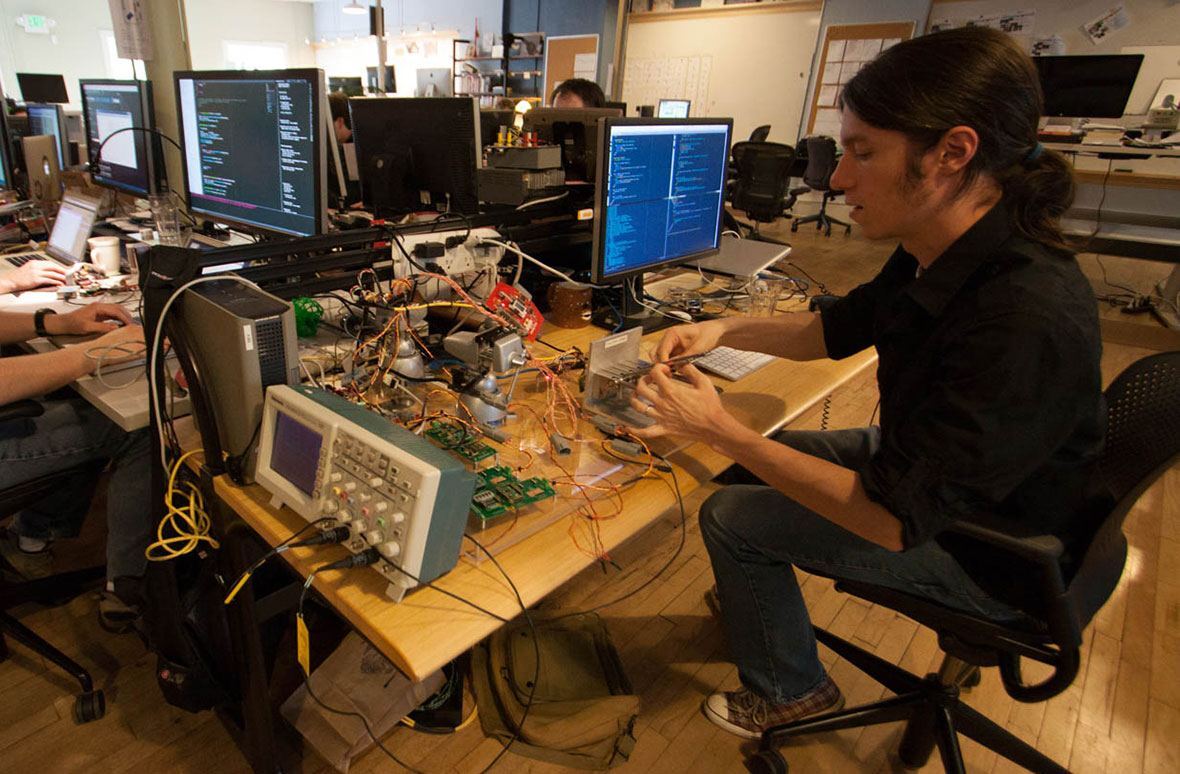 Robust Software and Firmware Development
Superior mechanical, industrial and electrical design still fail to deliver on a product's performance and usability goals without the software and firmware to drive it. The software and firmware engineers at Tangent are able to provide complete development services for your application, product or business. For 15 years, our company has been helping larger enterprises and startups alike develop robust systems and products within the time and budgets available.
Our engineers have backgrounds writing software for medical, commercial and industrial applications and are accustomed to building custom applications on a variety of platforms while adhering to rigorous standards. We will work with you to clearly define the software specifications and requirements, develop an efficient concept, and produce prototype level and production code.
Software and Firmware Development Services
Software and firmware specification
Algorithm development
Embedded systems development
Application development
Medical electronics
Game controllers
PLCs and Industrial controllers
Process review and improvement
Microprocessor and DSP firmware
Resistive touchscreen systems
Capacitive touch systems
Manufacturing support
For over 15 years, the Tangent Design Engineering team has been working collectively to transform complex challenges into seamless products and systems. When it comes to meeting your company's project objectives, our software and firmware engineers play an integral role in our multidisciplinary approach to product engineering and design.
If you're interested in learning more about the mechanical engineering services we provide, contact us by calling 403-274-4647 or sending an e-mail to info@tangentservices.com.