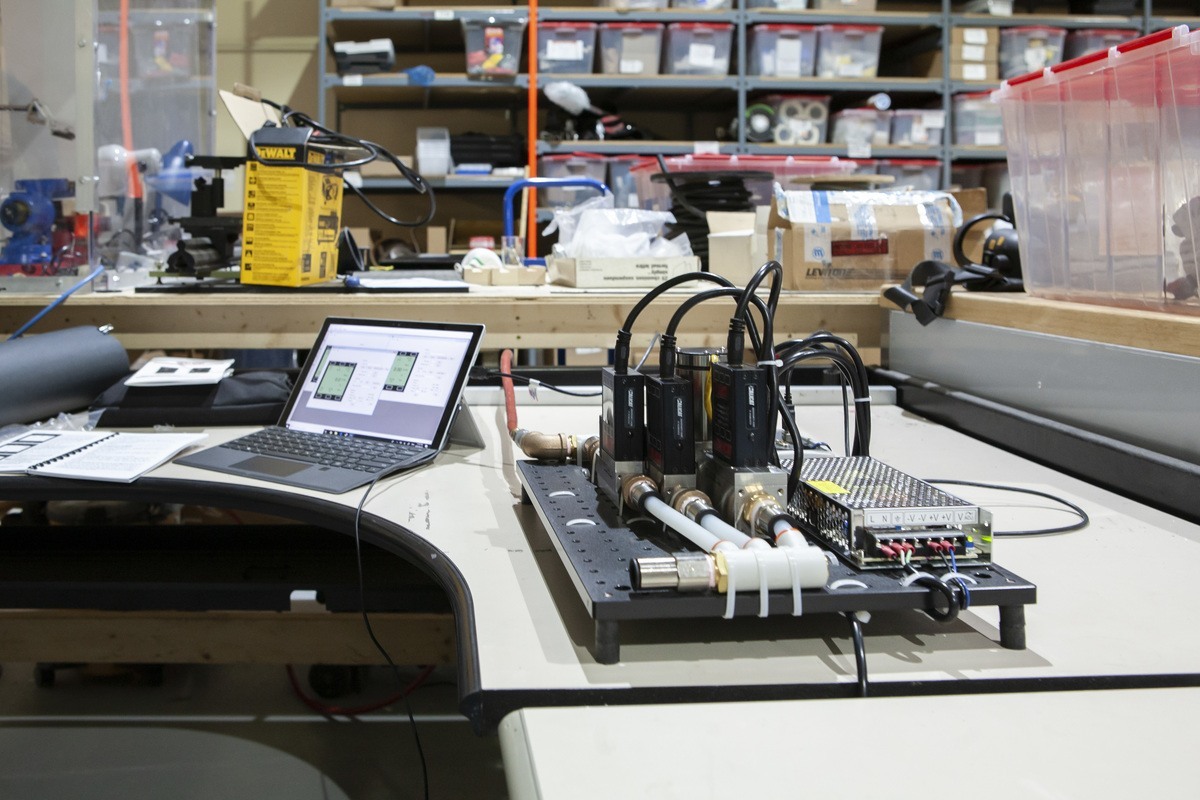 New Technologies, Practical Results
Tangent's multi-disciplinary team is comprised of subject matter experts with a wide variety of skills. We can quickly get up to speed on your project and area of inquiry, and propose solutions to propel your project ahead. Whether you need us to do digital or numerical simulations and analysis, produce a functional prototype or create a physical device and test your assumptions, Tangent has the technology, expertise and resources in house to help.
The Tangent team has a long history and record of success in assisting internal teams with research and development projects. With a broad base of practical experience and a rich, diverse set of academic backgrounds our team is equally comfortable working on complex open-ended problems as building physical apparatus or prototypes. Whether you are a principal investigator, key contributor or CEO, Tangent works with your organization to help develop your technologies, products and systems to help you realize real-world results. Our engineering team enables us to provide the following services to our clients:
Research Services and Expertise
Embedded Systems
FPGA Logic Design
Signal processing
Wireless communication
Sensors and signal conditioning
High-speed Signal Design
Signal integrity analysis and testing
SPICE and circuit simulation
Laboratory/Scientific/Professional Devices
Mobile Devices
Proof-of-concept and Prototypes
Schematic development and capture
Automation and robotics
Computational fluid dynamics
Linear and nonlinear static analysis
Structural analysis
Kinematic analysis
CFD and Fluid Simulation
Heat Transfer, Heating and Cooling Simulation
Heat Dissipation Simulation
Aerodynamics and Flow Simulation
Finite Element Analysis (FEA) and Material Simulation
Fatigue Failure Simulation
Vibration and Resonance Analysis
Erosion Modelling
Functional prototyping
Additive and Subtractive Rapid Prototyping (3d printing)
Short run and one-off PCB production
Electronics test fixtures
For over 15 years, the Tangent Design Engineering team has been working collectively to transform complex challenges into seamless products and systems. When it comes to meeting your company's project objectives, our engineers play an integral role in our multidisciplinary approach to product engineering and design.
If you're interested in learning more about the mechanical engineering services we provide, contact us by calling 403-274-4647 or sending an e-mail to info@tangentservices.com.