/22/project case
EZT Clip
An Innovative Device for Hanging Christmas Lights
All of the Cheer, None of the Fear
An entrepreneur based in Calgary Alberta had a product idea that would make hanging outdoor Christmas lights safer and easier. A surprisingly large number of North Americans are injured each year in accidents related to Christmas lights. Envisioning a system that would eliminate the need for a ladder and use equipment found in most households, EZT Clip was well positioned to develop and release a simple but revolutionary product.
EZT Clip contracted Tangent to design a system that would attach strings of Christmas lights to eavestroughs or other mounting points using a device that could be threaded on to a standard broom handle. In this way, the end user could hang or remove their lights while remaining on the ground and eliminating the risks associated with using a ladder or standing on a roof.

Tangent took on the development of initial mechanical prototypes, refining the idea through iterative concept development. Numerous ideas were explored and their efficacy demonstrated or disproved in our Calgary shop. Each prototype further informed the design and provided insight into the problem.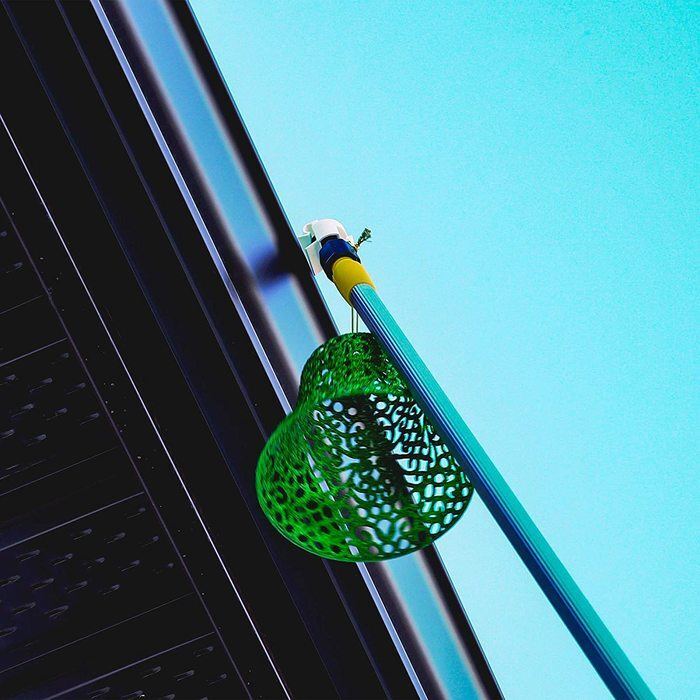 In our testing, we discovered that broom handle threads do not conform to an ANSI or other standard, but are unique and vary considerably from broom to broom for historical and manufacturing reasons. In order to create a device that would fit on as many broom handles as possible, the Tangent mechanical team had to devise a novel design that would allow the EZT mounting mechanism to work with a wide variety of thread types.
With successful prototypes in hand, Tangent continued to act as the primary design consultant helping EZT Clip through the Design for Manufacturing process, package design, producing bid packages for contract manufacturers, assembly and managing supply chain logistics. The product is now in manufacturing and is available for sale through Amazon.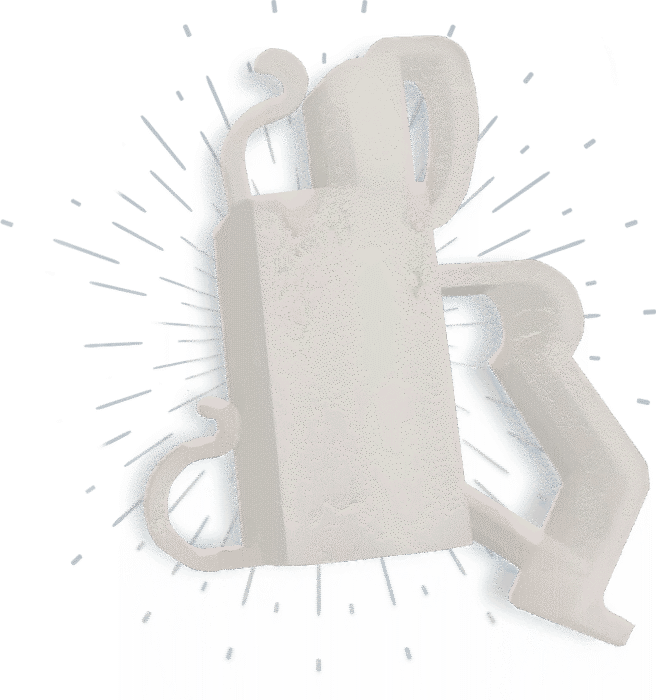 Tangent's experience with all stages of the product design and design cycle, a nuanced knowledge of plastics design, and an ability to manage the manufacturing and distribution process led to the launch of a successful consumer product.
We remain the primary design consultant for EZT-Clip and continue to support them on design and manufacturing related issues as needed.