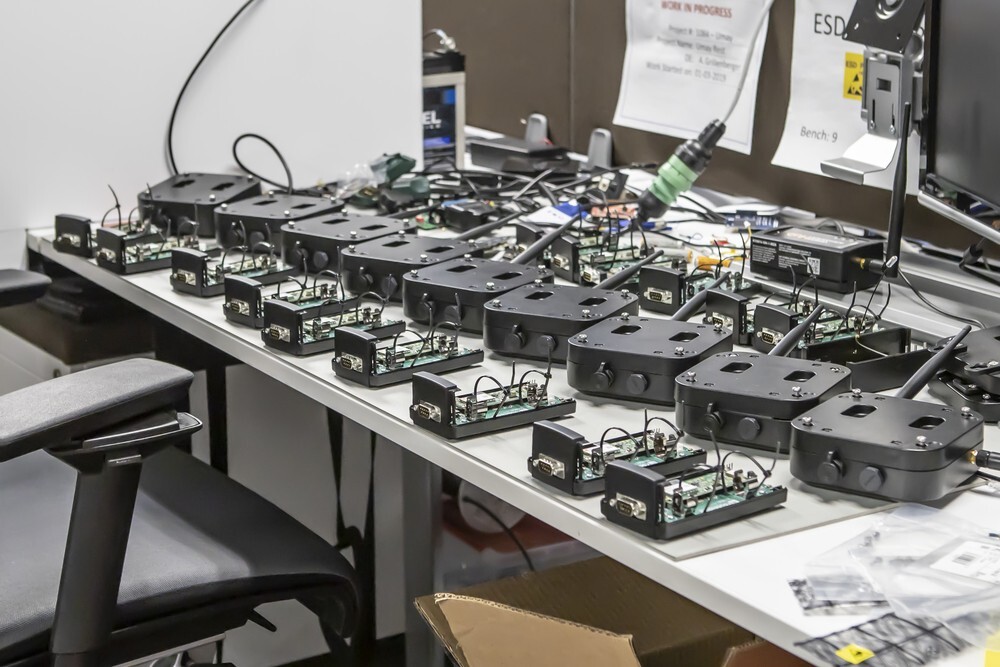 Manufacturing Support
If you at the early stages of developing a new product or technology, manufacturing may seem like a distant consideration – but decisions made during the design process should be informed by the processes, materials and partners that will be involved at manufacture.
Tangent is dedicated to providing design and engineering support from concept through to manufacture. Whether we are acting on your behalf to communicate the details of the design to your manufacturing partners, or managing the manufacture and assembly of your product in house we have the experience and diligence to ensure the manufactured result is as you intend. We can help you reduce costs, meet regulatory standards and address quality concerns before you start running parts, saving you time, money and trouble in the long run.
Once your project has entered the manufacturing stage, we verify that the tooling and production methods are working properly and that the quality of the product and design intent is maintained through your production run. We remain available to you for production management or as a manufacturing partner as long as you desire.
Manufacturing Services
Design for Manufacture (DFM)
Cost Optimization
Quality Audit
Bid Support (RFQ / RFI)
Manufacturing Oversight
Compliance and Regulatory Support
Vendor Bid Review and Recommendation
Additive and subtractive rapid prototyping (SLS/FDM/DMLS)
Metal/Plastic part production
Traditional and flex PCB production
Electronics test fixtures
Design test/verification services
Prototype full build and test
Short run production (10-1000 units)
High volume production (1000+)
Certification testing
For over 15 years, the Tangent Design Engineering team has been working collectively to transform complex challenges into seamless products and systems. When it comes to meeting your company's project objectives, our manufacturing engineers play an integral role in our multidisciplinary approach to product engineering and design.
If you're interested in learning more about the mechanical engineering services we provide, contact us by calling 403-274-4647 or sending an e-mail to info@tangentservices.com.