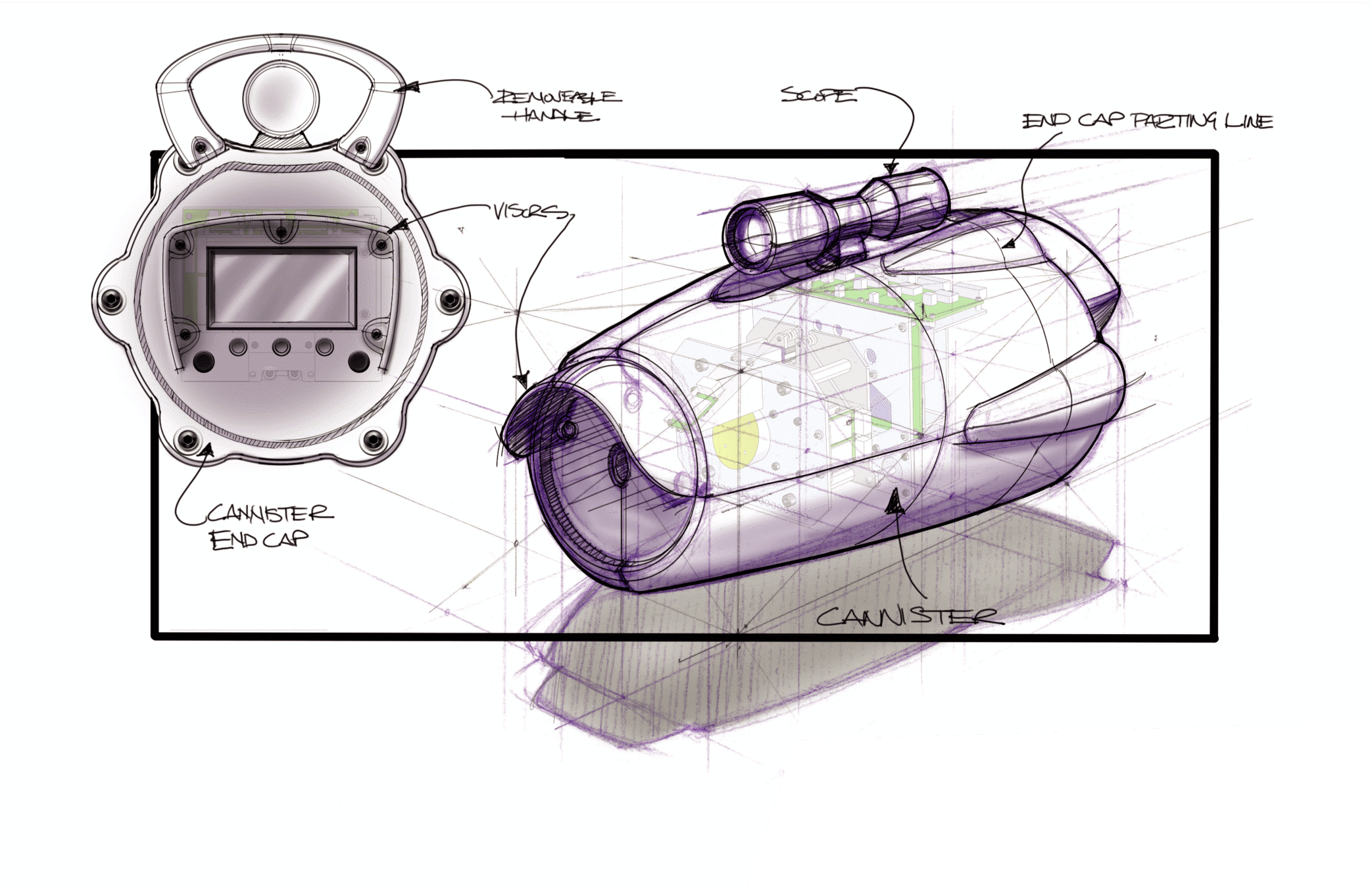 Holistic, User-Centered Design
We design products that connect with people – making their lives better, more comfortable, easier, more efficient, more intuitive and enjoyable.
Successful product experiences start with developing an understanding of behaviour – not just human behaviour to discover what people want and need, but also how entire systems behave – from social and technical systems to environmental and political ones. Through research and iterative concept development we identify unexplored opportunities, unarticulated needs and ways of re-framing the problem that lead to better end products. We use a variety of methods, from sketching to low-fi mock-ups, to explore potential product embodiments so that we can evaluate ideas as an end state before we begin the engineering. In this way we are able to reduce the risk of developing a product that fails once it reaches the market.
Our award-winning industrial design team works collaboratively with both clients and the electrical and mechanical teams. We excel in the early front-end research, ideation, and visualization, but are acutely aware of the real-world constraints and strategic implications decisions made early in the design process.
Whether you are a start-up looking for help refining and visualizing your product ideas to better pitch them to investors, or an established company looking for industrial design support to develop a new product, we can help. Contact us to learn how we can help with your next project.
Industrial Design Services and Expertise
Industrial Design
Interaction and Experience design
Systems design
Digital and physical product design
Human factors and usability assessment
Human factors and ergonomics design
Visual design
Service design
Communication design
Concept generation
Concept level CAD
Prototype evaluation and user testing
Rendering and visualization
Animated visualizations
Customer research and insights
Product positioning/market analysis
Product definition
Market and Feasibility Assessment
Emerging technology investigation
Focus group and user interviews
Workflow analysis
Trend analysis
Brand and product integration
Sustainability considerations and audit
Animations
VR Presentation
Looks-like Works-like Models
Design intent stewardship
User interface Design
Packaging design
Product graphics
IFU Documentation
For over 15 years, the Tangent Design Engineering team has been working collectively to transform complex challenges into seamless products and systems. When it comes to meeting your company's project objectives, our industrial designers play an integral role in our multidisciplinary approach to product engineering and design.
If you're interested in learning more about the mechanical engineering services we provide, contact us by calling 403-274-4647 or sending an e-mail to info@tangentservices.com.