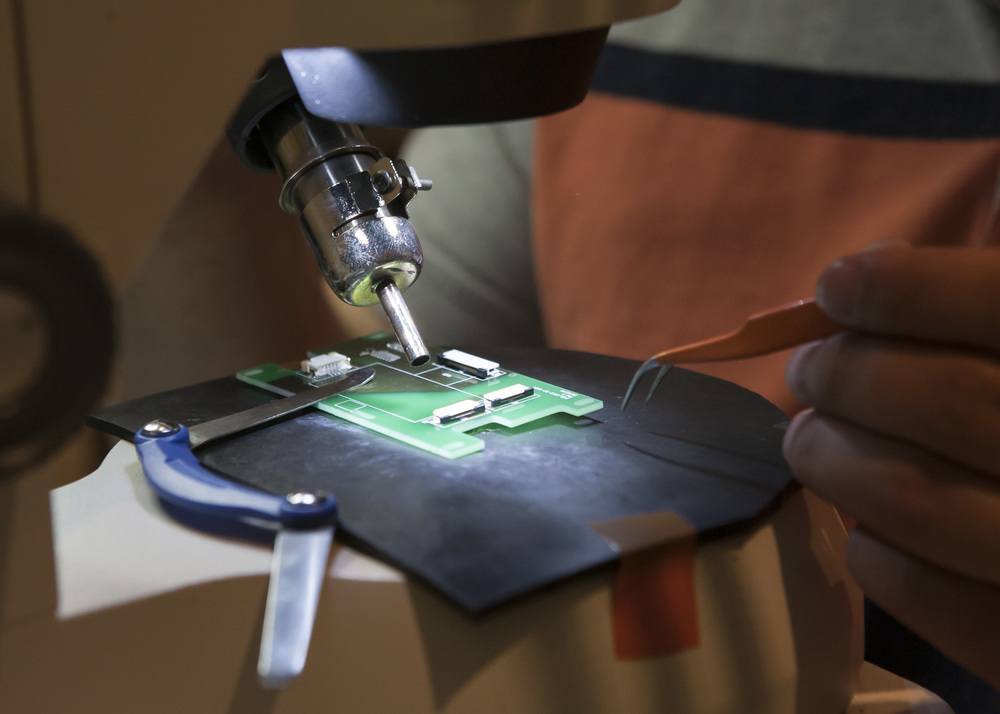 Process and Control
Tangent's team of experienced electrical engineers works with clients in all phases of electrical design. We have a record of success in a wide range of consumer, medical, and industrial projects including handheld, mobile, and explosion proof devices. Our EE team has designed and developed products that go on oil rigs, deep underground and in operating theatres. This depth and breadth is key when clients are facing high-level challenges like time-to-market, cost, and reliability, or when they're up against detailed design challenges like difficult layout, high-speed signal integrity, and tight specifications. If your company is in need of electrical engineering services, Tangent has you covered.
The electrical team also collaborates with the in-house mechanical, design and software teams to solve system-level problems like tight packaging and integration, thermal and cooling issues, reducing weight, decreasing BOM cost, and seamless interaction between customer and product. Whether you are a key contributor or CEO, Tangent works with your business to develop products and systems in order to meet objectives throughout every phase. Our experienced electrical engineering team enables us to provide the following services to our clients:
Electrical Engineering Services and Expertise
Optical / imaging systems
Embedded Systems
FPGA Logic Design
User interfaces
Audio
Signal processing
Wireless communication
Measurement systems
Flex circuit and Rigid / Flex Design
Analog / mixed signal design
Sensors and signal conditioning
Capacitive touch
Systems and Control
High-speed Signal Design
Heaters and coolers
Motors and motion control
Power supplies
Battery powered devices
Design for high volume manufacturing
Design for Manufacture / Test
Consumer Electronics
Medical Devices
Laboratory / Scientific / Professional Devices
Mobile Devices
Proof-of-concept and Prototypes
Concept and specification
Schematic development and capture
Functional prototyping
PCB design and layout
Manufacturing setup and support
System integration
Cost Reduction
Test and measurement
Signal integrity analysis and testing
Regulatory and compliance testing
EMI/EMC and ESD testing
Risk management
SPICE and circuit simulation
Product verification and validation
Reliability testing
Life testing
For over 15 years, the Tangent Design Engineering team has been working collectively to transform complex challenges into seamless products and systems. When it comes to meeting your company's project objectives, our mechanical engineers play an integral role in our multidisciplinary approach to product engineering and design.
If you're interested in learning more about the electrical engineering services we provide, contact us by calling 403-274-4647 or sending an e-mail to info@tangentservices.com.